competition,
collaboration with Alexander Matl, Paul Giencke und Marco Mattelig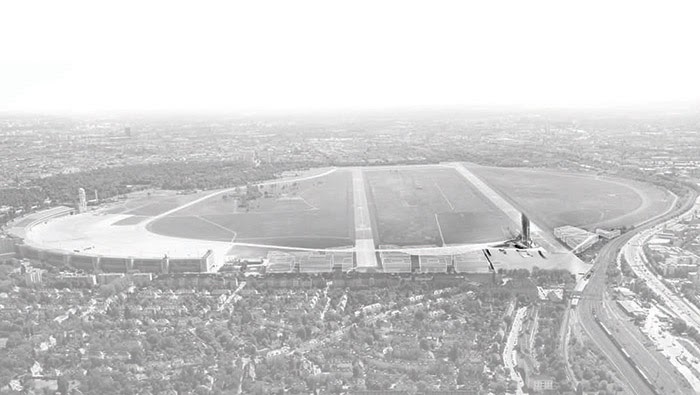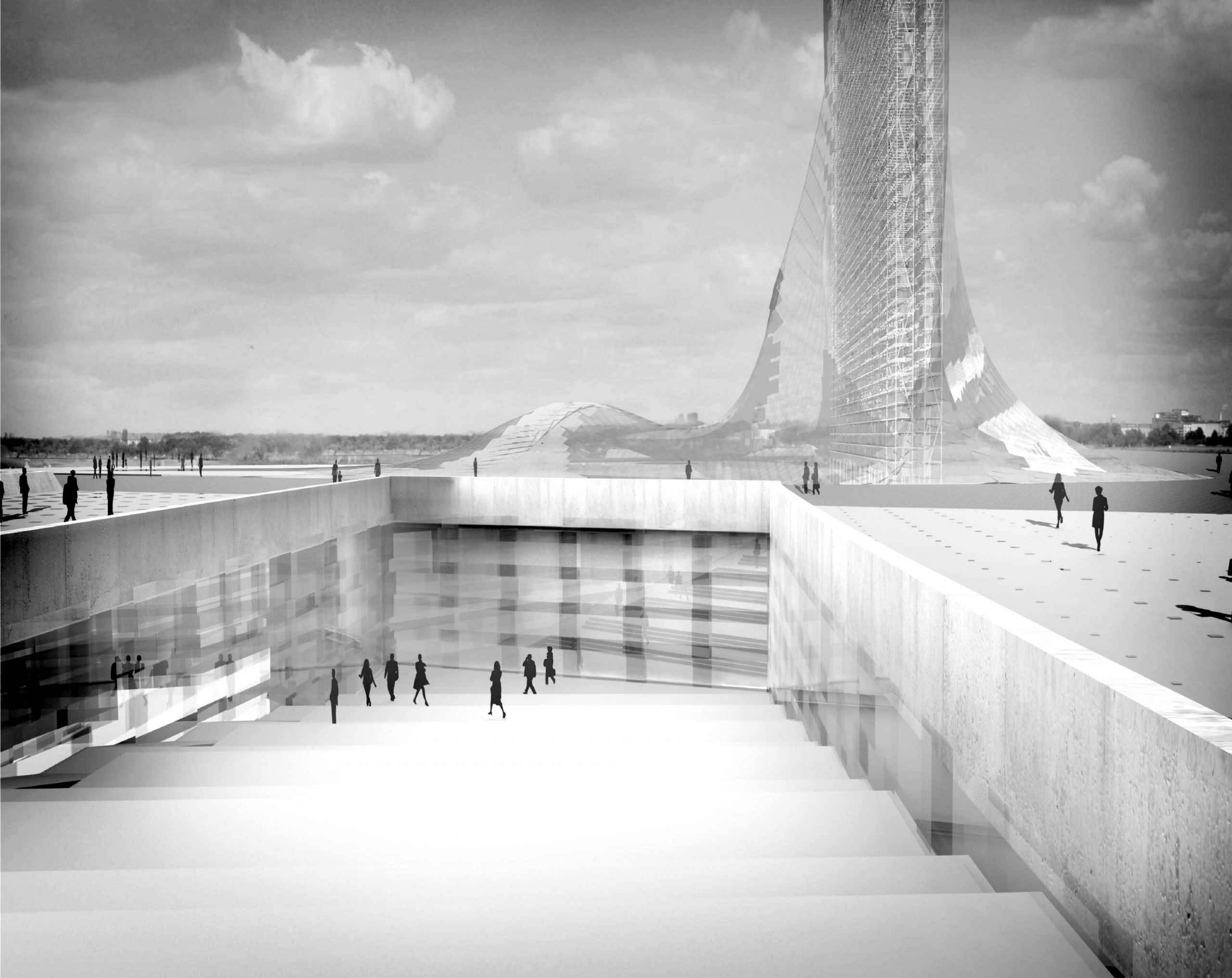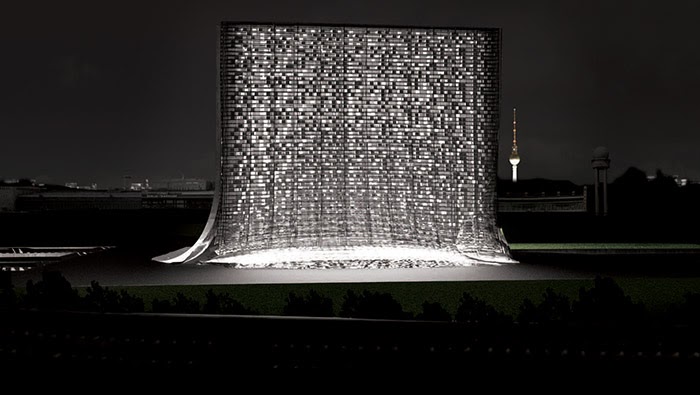 The wide Tempelhof field is a generous, slow and unique landscape situated within the Berlin metropolis, characterised by the presence of a mile-long horizon. The design aims at keeping things this way.
Instead of just adding another block to the urban fabric this design penetrates the earth's crust by minimal and thoughtful interventions in order to add to the Berlin city dwellers' quality of everyday life within the Tempelhof field.
The library complex is situated underneath the surface to keep the flat topography intact. The only element visible on top is the slim media tower containing parts of the library's magazine; so instead of leaving it underground, as one normally would, the magazine's content – the book, representing culture and society – is put into focus.

The books' visibility on the facade plus robots operating them turns the tower into a post-digital media facade: the automatically operated library book magazine is visible in the cityscape postdigital media facade.