for a private client,
built by Stahl und Form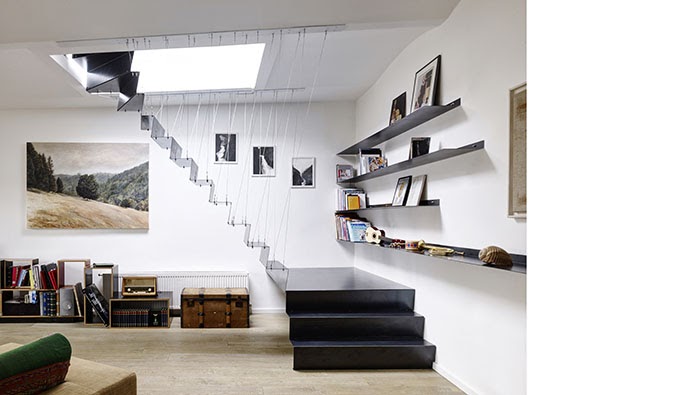 Fotos: Gregor Titze
Our task was to design a staircase from the living room to the roof terrace including a book shelf. The clients were imagining a staircase as light as possible, a staircase that 'invisibly' sits in the corner, instead of a built structure that occupies the entire living room.
This was achieved through a suspended structure consisting of 3mm steel, hung from the 100 year old existing iron beam structure in the ceiling.